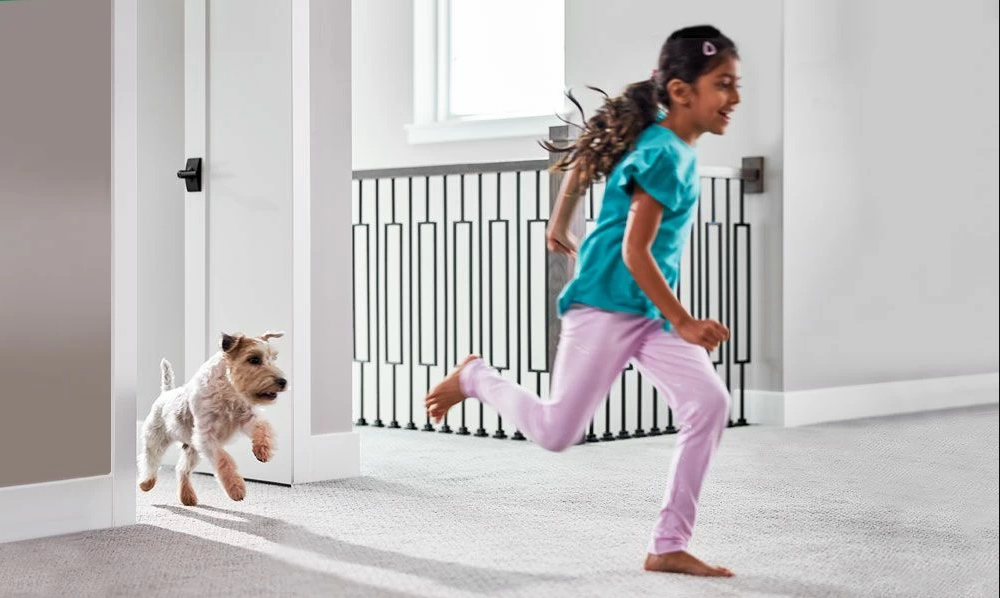 Everything You Didn't Know About Fall Allergies
FRIDAY, OCTOBER 18, 2019
Question: Is there anything worse than spring allergies?
Answer: Yes, fall allergies.
There is nothing worse than feeling less than 100% this time of year. Between back-to-school stress and seasonal fun, the last thing you want is allergies slowing you down. Yet, fall allergies are a major problem for over 50 million Americans.
So what causes fall allergies, and what can we do about them?
Three Common Culprits:
Ragweed: Ragweed is among the top culprits of fall allergies, affecting 75% of people with pollen-related allergies. The flowering weed can range in height anywhere from a few centimeters to four meters (that's over thirteen feet!) The weed grows in North America, and thrives in desert or semi-desert regions, like the American Southwest. Even if ragweed is not prevalent in your area, its light pollen can travel for hundreds of miles on the wind. It doesn't stay outside, either. The pesky pollen can blow right into your home through open doors and windows, or hitch a ride on shoes, clothing, and pets. Once inside your home, it doesn't leave quite as easily, and will nestle into clothing, bedding, carpets, and rugs. Even if you are fortunate enough to be tolerant around ragweed, you might not be so lucky when it comes to sagebrush, pigweed, lamb's quarters, or a host of other weeds that bloom in the fall. Their pollen can be just as irritating, and can find their way into your home just as easily, meaning that your allergies can act up just as bad inside as they do outside.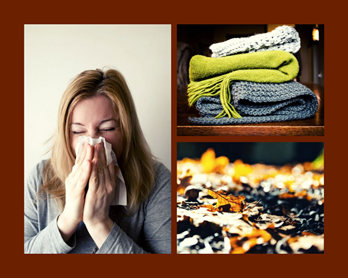 Mold: Mold is another major contributor to fall allergies. Outdoors, mold thrives in damp piles of leaves, grass clippings, and leftover hay. Inside can be just as bad, because the home provides plenty of dark damp spaces for mold to grow. Avoiding mold can be possible outside, by raking leaves ASAP and/or wearing a mask when outside. The best way to keep yourself safe from mold when inside is preventing its growth in the first place. Make sure that dark, warm spaces in your home (bathrooms, cupboards, closets, etc.) are kept clean and dry, and that liquid spills are cleaned and dried immediately. 
Dust Mites: Dust mites can be a problem year-round, but they are especially problematic in the fall. They get stirred up when heating systems are turned on for the first time, and the heater can spread dust and mites throughout the house. Fall is also a great time for breaking out those cozy blankets and sweaters that have been hiding in closets and on shelves all year, but that can stir up even more dust. Your best bet in this case is to get that dust out of your home entirely. Use a good, well-sealed vacuum and avoid feather dusters (which stir up dust rather than trapping it).
Another great way to handle fall allergies is to make sure that your carpets are clean. All summer long, your carpets have been collecting dust, dirt, and pollen. Kick those irritants to the curb and breathe easy this fall by calling Kill Devil Hills Chem-Dry. Our green-certified products will leave your carpets fresh and clean, and our patented carbonated solution means that they will dry faster. Give us a call at (252) 330-3540 today!
BACK TO BLOGS